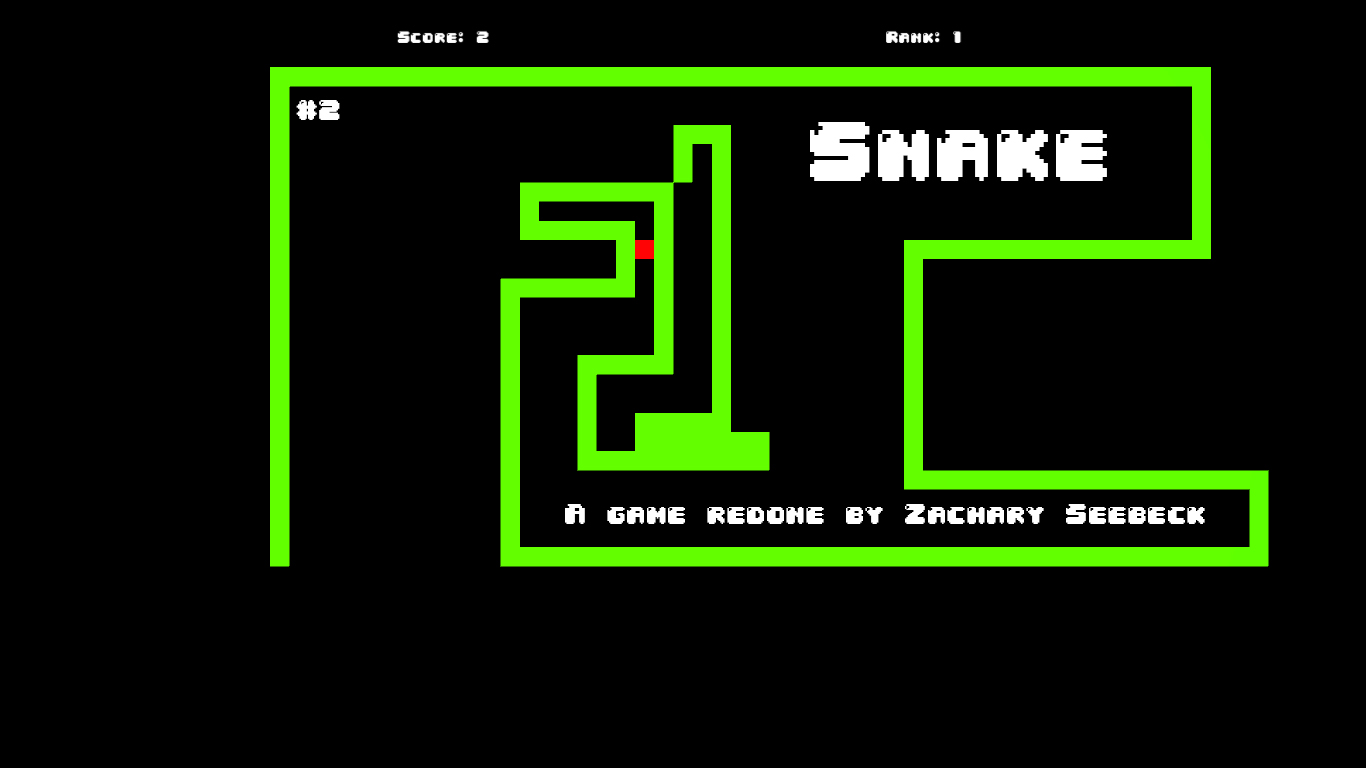 Snake
A downloadable Snake for Windows
This a simple yet entertaining customizable remake of the game Snake. Adding on to the original is the ability to change the background color, your snake's color, and the food color. Have fun!
Creator: Zachary Seebeck
For any development updates of just to follow along on whats going on, you can follow me at these places.
Twitter: @Xeinix
Instagram: @XeinixOfficial
Huge thanks to Ginea (@gs60227) for her help and motivation.
System Requirements & Information
Should run on about anything after 2007...
Game created in Unity, programmed in C# with Visual Studio Community 2017.

Download
Click download now to get access to the following files:
Snake 1.9 (Twitter & Color Update 3)
11 MB
Snake 1.7 (Twitter Update)
11 MB
Snake 1.6 (Color Update 2)
11 MB
Snake 1.5 (Color Update)
11 MB
Snake 1 (Inital Release)
11 MB